About Me
Resume - JunHa Song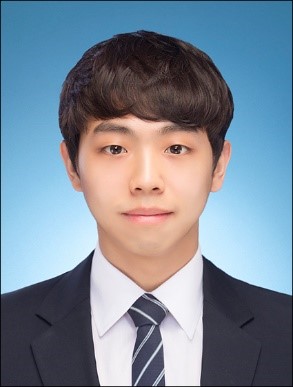 I'm Junha Song, a first-year MS.D student at KAIST, advised by Prof. In So Kweon and a research engineer at HYUNDAI MOBIS. Please visit my Git-blog for my research note from which you can see that I am a highly self- motivated student. My research interest lies in the intersection of machine learning and computer vision. I always dream that my research can help many people someday.
Juna Song
Education
2021 ~ Present
KAIST - Division of Future Vehicle
RCV Lab under Prof. In So Kweon
M.S. Candidate
2015 ~ 2020
Kookmin University (Seoul, Korea)
Department of Automobile and IT Convergence
B.S.
Official Grade
University Major Credit
4.43 / 4.5 (Total College Grade: 4.4/4.5)
TOEIC
2018.08 - 880 / 990
2020.08 - 825 / 990
OPIC
2020.07 - IH (Intermediate High)
TOEIC SPEAKING
2022.01 - 150 (Lv6)
Research Interests
Self-supervised learning such as CLIP and MAE
Test time adaptation for image segmentation
Reducing the efforts of the human annotator with domain adaptation or active learning But not limited to.
Awards and Honors
Vehicle monitoring over internet toward digital twins, Honorable Judge Award (Future Transport Design Award), Cloud Programming World Cup, Japan (2019)
Capstone Awards, The Korean Society of Automotive Engineers, Korea (2019)
National Science and Engineering Scholarship (Full Tuition), Korea Scholarship Foundation (2018 ~ 2020)
Projects
Detection of Surrounding Vehicles using Deep Neural Network and Fusion of Panoramic Camera and Lidar Sensor, KOFAC(한국과학창의재단), Korea (2019)
Satellite image precision object detection, DACON(국방과학연구소), Korea (2020)
Development of robust segmentation network having environment invariance, HYUNDAI MOBIS(현대모비스), Korea (2021)
Research Experiences
Research Intern at Intelligence and Interaction Lab, Kookmin University (Feb. 2019 ~ Nov. 2019)
Research Intern at Machine Intelligence Lab, Kookmin University (Dec. 2019 ~ Present)
Junha Song, et al, "센서 퓨전과 통신을 이용한 차량의 디지털 트윈의 구현", The Korean Sociey of Automotive Engineers, Korea (2019)
Myunghak Lee, Junha Song, "Style Transfer Maps from Satellite Images by using Generative Models", KICS, Korea (2020)
(ECCV 2022 Submitted) J Song, C Zang, K Pack, I Shin, S Woo, I Kweon. "CD-TTA: Compound Domain Test Time Adaptation for Semantic Segmentation"
Skills
Programming language: Python, C++
Machine Learning Librarie: Pytorch, Tensorflow
Application development: ROS (Robot Operating System)
Sensor utilization: Camera, RGB-D Camera, LIDAR, GPS/IMU